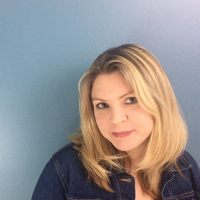 Emily Sears
Join Date: Nov 24, 2016 • Last Entry Date: Dec 18, 2018 • Articles: 84
Fall in love with Clint Eastwood and Meryl Streep in this unforgettable romance.

Julia Roberts is a powerhouse mom in this family drama about addiction.

Twenty years later, we're still under the spell of Alice Hoffman's enchanting sisters.

The team behind THE EDGE OF SEVENTEEN will bring this cherished classic to the screen.

Maggie Gyllenhaal stuns as a woman obsessed with safeguarding a child's extraordinary gift.

Steve Carell and Timothée Chalamet are the backbone of a broken narrative.

Sarah Jacobson's one and only feature film celebrates female empowerment and riot grrrl culture.

Thirty-five years later, the band from the Jersey shore is still rocking the oldies but goodies.

Jonah Hill's directorial debut will take you back.

From The Beatles to One Direction, this heartwarming doc about fandoms will make you laugh and cry in recognition.

Amanda Kramer's low-budget debut delves into the malevolent side of female friendship.