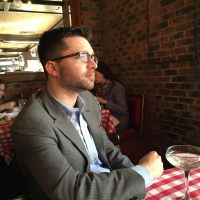 Jason Seligson
Join Date: Mar 13, 2017 • Last Entry Date: Aug 14, 2017 • Articles: 6
Jason Seligson is a freelance writer living in New York. He loves discussing television, books, and comedy. He also frequently finds himself defending both Lost and Superman to other people. You can follow him on Twitter here.
Plus a look a its series finale, which answered everything and nothing.

Its second season is finally here.

And it's returning for its third season.

The final episode delivered what fans want.