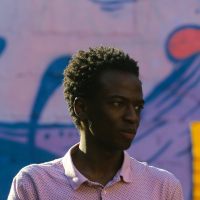 JM Mutore
Join Date: Aug 09, 2016 • Last Entry Date: Sep 13, 2019 • Articles: 72
JM Mutore was a carbon-based, NYC-based writer and film journalist. Our data shows he was confined to four dimensions, but through cinema, Frank Herbert, and Octavia Butler, he occasionally found freedom. Remnants of his consciousness can be located on Twitter (@JM3K).
Gather around. Bask in the glory of Ed Norton's second directorial effort.

Both studios think they can do well without the other. But can they?

Sony says it was Marvel's decision.

It's a slow day, so I guess we're doing this again.

Finally, we'll get to see what a symbiote looks like on actual film.

The rumors are true. Sort of.

Benioff and Weiss are *also* still working on their own STAR WARS trilogy.

No, it's not a Star Wars or Indiana Jones film.

They had us all fooled, but there's nothing this show won't touch.

Season 3 is still a work-in-progress, though.