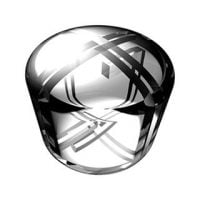 Jof Gurd
Join Date: Mar 14, 2017 • Last Entry Date: Jun 21, 2018 • Articles: 24
The product of a steady diet of pulp SF, modern history, abstract art and electronic music you can't dance to, jof lives in a city which was in his blood before he was even thought of, where the past and future are rarely far away, even the imaginary ones.
Is a veteran spy actor lining up for the veteran spy franchise?

As the pieces fall into place, a look into the future.

There will be no Armageddon. At least, not for a couple of months.

Guns! Girls! Thrilling corporate takeover action!

Sifting through the wreckage of a disaster and salvaging some treasure.

Taraji P. Henson, hitwoman with a heart.

MOLLY'S GAME and the elements of a filmography.

Guadagnino's latest showcases Michael Stuhlbarg's masterful character acting.