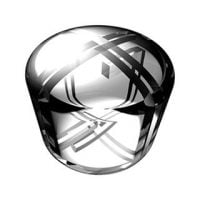 Jof Gurd
Join Date: Mar 14, 2017 • Last Entry Date: Oct 08, 2019 • Articles: 54
The product of a steady diet of pulp SF, modern history, abstract art and electronic music you can't dance to, jof lives in a city which was in his blood before he was even thought of, where the past and future are rarely far away, even the imaginary ones.
So, about that press conference: not happening.

Phoebe Waller-Bridge has reportedly been brought in for punch-ups.

Finally, it looks like they're ready to roll.

French cinema's bad boy is throwing a dance party and everyone's invited.

The Valentine's Day release date is toast, but is it Burns Night for the script?

A study of resilience in the face of constant sorrow.