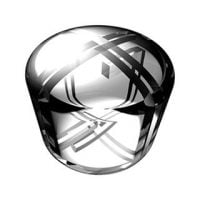 Jof Gurd
Join Date: Mar 14, 2017 • Last Entry Date: Jun 25, 2019 • Articles: 51
The product of a steady diet of pulp SF, modern history, abstract art and electronic music you can't dance to, jof lives in a city which was in his blood before he was even thought of, where the past and future are rarely far away, even the imaginary ones.
Maybe no news is good news.

Production chaos arrives with the tedious inevitability of an unloved season.

This is what everybody wants.

In which a few more pieces fall into place.

Is a veteran spy actor lining up for the veteran spy franchise?

As the pieces fall into place, a look into the future.

There will be no Armageddon. At least, not for a couple of months.

Guns! Girls! Thrilling corporate takeover action!