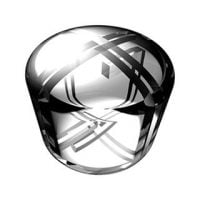 Jof Gurd
Join Date: Mar 14, 2017 • Last Entry Date: Jun 01, 2020 • Articles: 71
The product of a steady diet of pulp SF, modern history, abstract art and electronic music you can't dance to, jof lives in a city which was in his blood before he was even thought of, where the past and future are rarely far away, even the imaginary ones.
Filming progresses despite tabloid attacks, and one fan gets a set visit.

No Mr. Bond, I expect you to walk. In a couple of weeks.

The director of HEART OF A LION and TOM OF FINLAND opens up about finding family, portraying creativity and good old English mud in his new biopic.

The tabloids weigh in on another apparent setback.

Getting into the creative process in conversation with the cast of the new biopic.

Not included: the title of BOND 25.

So, about that press conference: not happening.

Phoebe Waller-Bridge has reportedly been brought in for punch-ups.

Finally, it looks like they're ready to roll.