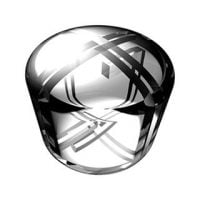 Jof Gurd
Join Date: Mar 14, 2017 • Last Entry Date: Jan 15, 2020 • Articles: 63
The product of a steady diet of pulp SF, modern history, abstract art and electronic music you can't dance to, jof lives in a city which was in his blood before he was even thought of, where the past and future are rarely far away, even the imaginary ones.
Finally, it looks like they're ready to roll.

French cinema's bad boy is throwing a dance party and everyone's invited.

The Valentine's Day release date is toast, but is it Burns Night for the script?

A study of resilience in the face of constant sorrow.

This chase sequence is not an obsolete design.