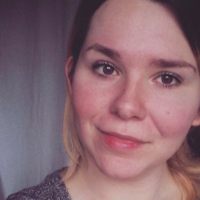 Justine Smith
Join Date: Nov 12, 2016 • Last Entry Date: Feb 01, 2019 • Articles: 13
A look back at Gerardo Naranjo's original MISS BALA.

How Gene Hackman revealed the dark side of relatability.

What Dorothy Malone taught us about sex as a nameless bookseller.

Herzog's take on the classic turns forty this year.

How art about the afterlife can teach us to live our best life.

Five Great Israeli film directors pushing boundaries and winning hearts in 2018

When obsessed teen friendships lead to murder in movies.

With the release of PHANTOM THREAD, let's take a look back at the cinematic era that inspired the film.

You won't believe this, but the new FIFTY SHADES isn't a great movie.