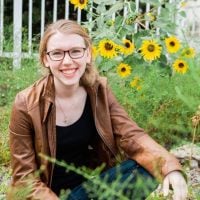 Kristen O'Neal
Join Date: Jan 10, 2017 • Last Entry Date: Feb 24, 2020 • Articles: 34
Kristen O'Neal (@Kristen_ONeal) is an NYC-based writer who was raised on The Twilight Zone and Hitchcock films, forever cementing an obsession with weird and biblical storytelling. You can find more of her work in publications like Christianity Today, Relevant Magazine, and LitHub.
On watching and being watched.

A slow start gives way to a satisfying drama pulled taut by the performances of its yin-yang leads.

A brutal dark comedy that reveals itself as something authentic and beautiful.

The show relies on the '90s nostalgia factor, but it's strongest when centered on its four protagonists.

A look behind the scenes at the music in Pixar's latest.

A winning period piece and courtroom drama that feels a little too relevant to today's America - in more ways than one.

And that's what makes it work.

It takes a village to make a movie.

Also, what's next for the Marvel Cinematic Universe.