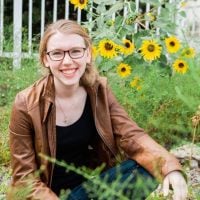 Kristen O'Neal
Join Date: Jan 10, 2017 • Last Entry Date: Feb 24, 2020 • Articles: 34
Kristen O'Neal (@Kristen_ONeal) is an NYC-based writer who was raised on The Twilight Zone and Hitchcock films, forever cementing an obsession with weird and biblical storytelling. You can find more of her work in publications like Christianity Today, Relevant Magazine, and LitHub.
In a show made up of small acts of rebellion, acting together is the most powerful thing of all.

"We" is stronger than "you" – but sometimes, it's not strong enough.

Things remain slow while heading into the home stretch.

Hugh Jackman, James Mangold and producer Hutch Parker discuss the Black & White version of LOGAN.

Help us, Mexico… you're our only hope?

"You fit into me like a hook into an eye"

Don't let the bastards grind you down.

How is Hulu's latest original series so far?

A documentary that maps the space between bitter and sweet.