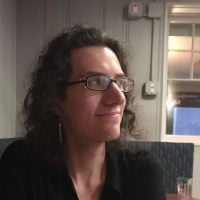 Leigh Monson
Join Date: Dec 28, 2016 • Last Entry Date: Nov 09, 2019 • Articles: 271
Leigh Monson is technically a licensed attorney but somehow thinks movies are a lot more fun. Leigh loves both award darlings and hilariously bad films, does not believe in superhero movie fatigue, and calls it like they see it.
We hope you like eye trauma.

Let's hope it's the final one of these.

Shia LaBeouf confronts his demons in raw, exceptional form.

Robert Eggers' brilliant sophomore feature is powered by farts.

Bong Joon-ho knows that corporations only show you what they want you to see.

What do you only think you remember?

David Fincher used your default assumptions about male protagonists against you.

Let's talk about childhood crushes.

This year's Mickey Reece picture is much more accessible.

Sometimes the hunt is less important than the hunter.