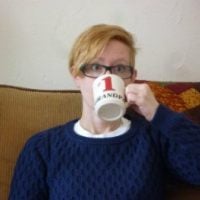 Mandy Jeronimus
Join Date: Jun 10, 2015 • Last Entry Date: Feb 06, 2020 • Articles: 38
It's going to be a Bill Lawrence love-fest.

Better than a long look at the new season of OLDER.

Not everything is from The Bad Place.

Also, some very good VERONICA MARS news for Hulu subscribers.

The upcoming HBO high school drama looks great.

4th of July horror is right around the corner.

For the second season of this hit Netflix series, the body slams come harder and faster.

Soooo many great sketches.

John Mulaney dusts off one of his most ambitious sketches.