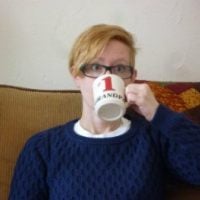 Mandy Jeronimus
Join Date: Jun 10, 2015 • Last Entry Date: Feb 06, 2020 • Articles: 38
"What are you up to, R. Kelly!?"

And it was from the "in case of emergency" files at that.

…and if you don't like SHREK, you're wrong and you're a stupid person.

What can SATURDAY NIGHT LIVE do to bring back their A-game?

"Yesterday, today and tomorrow are not consecutive, they are connected in a never-ending circle. Everything is connected."

(Actually, they're not a girl group. They just travel in a pack for safety.)

The PATTI CAKE$ star has a great new pilot that needs your help.

This weekend's SATURDAY NIGHT LIVE was really good, you guys.

Kellywise wants Anderson Cooper down with the doodies.