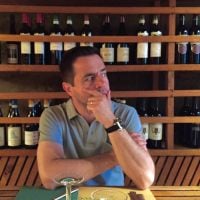 Friend of BMD
Phil Nobile Jr.
Join Date: May 24, 2011 • Last Entry Date: May 08, 2020 • Articles: 721
Dare we say that Duncan Jones' long-gestating sci-fi noir feels more BLADE RUNNER than BLADE RUNNER (2049)?

Jamie Lee Curtis is gonna be a regular Shapeshooter.

We mean that as a compliment.

Not that one. That's Paul Rudd. That's an old peek at MUTE. Click for the new thing.

You can guess what happened next.

You sure you wanna do this? This behind-the-scenes video ain't for the faint-hearted.

Ben Whishaw is on board - whenever they get around to starting production.

The Thin White Duke gets to work and ties up loose ends in this powerful documentary.

You're not gonna like it.