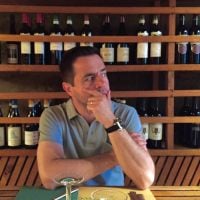 Friend of BMD
Phil Nobile Jr.
Join Date: May 24, 2011 • Last Entry Date: May 08, 2020 • Articles: 721
Eon's Barbara Broccoli drops a bombshell. Let's explore its ramifications.

Development continues apace on the Netflix spin-off, and we like what we're seeing.

Just when you thought John Boyega and Gwendolyn Christie couldn't get any more adorable.

A good start to what will probably be a wildly eclectic cast.

A shameless name-drop kicks off a loud trailer for an opportunistic remake.

Someone in the legendary 1984 recording session has been murdered, and only one man can find the killer. You heard us.