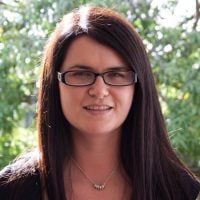 Sarah Ward
Join Date: Feb 15, 2019 • Last Entry Date: Aug 16, 2019 • Articles: 12
Sarah Ward is a film critic and writer from Brisbane, Australia. She is the Australia-based critic for Screen International, and a reviewer and writer for Concrete Playground, ArtsHub, Australia's ABC radio, Goethe-Institut Australien's Kino in Oz, SBS, SBS Movies and Flicks Australia. She has never met a film festival that she didn't love.
The coolest cooler who ever lived.

Jennifer Kent's BABADOOK follow-up is harsh for a reason.

The REAL reason we keep watching these films.

The movies just love this guy.

It's the part he was born to play.

Gaspar Noé might be at his most accessible with CLIMAX, but it's still one hell of a ride .