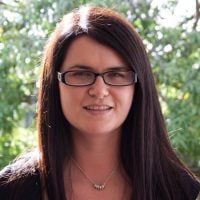 Sarah Ward
Join Date: Feb 15, 2019 • Last Entry Date: Jun 01, 2020 • Articles: 25
Sarah Ward is a film critic and writer from Brisbane, Australia. She is the Australia-based critic for Screen International, and a reviewer and writer for Concrete Playground, ArtsHub, Australia's ABC radio, Goethe-Institut Australien's Kino in Oz, SBS, SBS Movies and Flicks Australia. She has never met a film festival that she didn't love.
Because one new Greg Daniels show isn't enough.

Lynch is going to be Lynch — and we're going to lap it up.

Move over BLACK MIRROR and THE TWILIGHT ZONE — there's a new must-see sci-fi anthology in town.

He keeps popping up in TV comedies, but are we laughing at him, or because it's him?

Stay safe and watch a nice, relaxing film.

Get outta here, FIRST MAN!

Some of these movies are older than your mom.

And you can watch it now to see if you agree.

More than just a 19th century tale in 20th century clothing.

A look back at Veronika Franz and Severin Fiala's creepy debut.

Competent people doing a great job are the real superheroes. And they're at the heart of FORD V FERRARI.