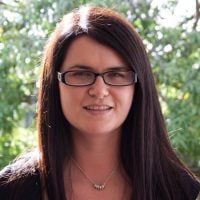 Sarah Ward
Join Date: Feb 15, 2019 • Last Entry Date: Jun 01, 2020 • Articles: 25
Sarah Ward is a film critic and writer from Brisbane, Australia. She is the Australia-based critic for Screen International, and a reviewer and writer for Concrete Playground, ArtsHub, Australia's ABC radio, Goethe-Institut Australien's Kino in Oz, SBS, SBS Movies and Flicks Australia. She has never met a film festival that she didn't love.
A look back at a career filled with amazing villains.

The coolest cooler who ever lived.

Jennifer Kent's BABADOOK follow-up is harsh for a reason.

The REAL reason we keep watching these films.

The movies just love this guy.

It's the part he was born to play.