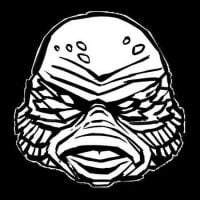 News Editor
Scott Wampler
Join Date: Mar 23, 2012 • Last Entry Date: Aug 26, 2019 • Articles: 3890
Scott Wampler is an online film blogger, Podcast host, and man of constant sorrow living in Austin, TX. His likes include CREATURE FROM THE BLACK LAGOON, the filmography of David Lynch, and the conspicuous consumption of alcohol. Dislikes include people and unfrosted Pop-Tarts.
This thing has everything. Like, EVERYTHING. And then even MORE things.

A project long thought dead is returning from the grave.

So sayeth showrunner Jon Favreau, who also compares it to MAD MAX.

This is one helluva teaser.

James Grey's sci-fi epic looks stunningly gorgeous.

More Pennywise than you can shake a stick at!

Pardon our French, but: HOLY SHIT.

In which BOND 25 finally gets a name.

Heads up: The Fantastic Fest Second Wave announcement is here.