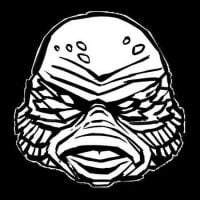 News Editor
Scott Wampler
Join Date: Mar 23, 2012 • Last Entry Date: Jul 10, 2019 • Articles: 3781
Scott Wampler is an online film blogger, Podcast host, and man of constant sorrow living in Austin, TX. His likes include CREATURE FROM THE BLACK LAGOON, the filmography of David Lynch, and the conspicuous consumption of alcohol. Dislikes include people and unfrosted Pop-Tarts.
It's wall-to-wall horror in here and you're gonna love it.

In which a STRANGER THINGS star heads to the MCU.

It's almost definitely AVENGERS related.

Hint: it involves having no fucks to give.

Actually, it's the SECOND Momo Challenge movie, so...hope you like Momo Challenge movies.

In which Warner Media's streaming service gets a name. And some shows.

Obviously, this post contains FAR FROM HOME spoilers.

It's sort of astounding how well this mash-up works.

Fun for the whole family!

From the mouth of director Todd Phillips, straight to your ears.

We first told you about this in (checks notes) 2016.