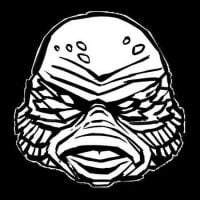 News Editor
Scott Wampler
Join Date: Mar 23, 2012 • Last Entry Date: Dec 18, 2018 • Articles: 3383
Scott Wampler is an online film blogger, Podcast host, and man of constant sorrow living in Austin, TX. His likes include CREATURE FROM THE BLACK LAGOON, the filmography of David Lynch, and the conspicuous consumption of alcohol. Dislikes include people and unfrosted Pop-Tarts.
There's something the matter with you people (and we love you for it).

In which Cate Blanchett goes missing.

How will the universe stop DON QUIXOTE's release *this time*?

Also, we've just learned when the first trailer drops.

Click through. We've also got brand-new images to share.

We didn't think such a thing was possible. And yet...

Apparently The Batman has lost his dang mind.

We think you folks are gonna crush this one.

This seems to be a lesson in NOT giving the people what they want.