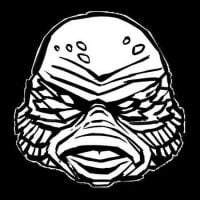 News Editor
Scott Wampler
Join Date: Mar 23, 2012 • Last Entry Date: Jan 17, 2019 • Articles: 3431
Scott Wampler is an online film blogger, Podcast host, and man of constant sorrow living in Austin, TX. His likes include CREATURE FROM THE BLACK LAGOON, the filmography of David Lynch, and the conspicuous consumption of alcohol. Dislikes include people and unfrosted Pop-Tarts.
Paging all M. Night Shyamalan apologists. All M. Night Shyamalan apologists to the front, please.

OK, so, this is probably not what you were expecting.

We cannot wait for this one.

Our bodies, and faces, are ready.

Warning: Vin Diesel looks absolutely nothing like this in the first photo from BLOODSHOT.

Who else could follow Anjelica Huston?

In which one of Trump's very serious and very legitimate ideas becomes comedy fodder.

The Mouse House can't stop, won't stop.

They wasted no time on this one.

Claire Denis' sci-fi epic looks right up our alley.

They're getting the LOST IN TRANSLATION band back together.