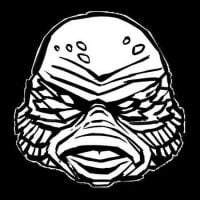 News Editor
Scott Wampler
Join Date: Mar 23, 2012 • Last Entry Date: Jun 20, 2018 • Articles: 2938
Scott Wampler is an online film blogger, Podcast host, and man of constant sorrow living in Austin, TX. His likes include CREATURE FROM THE BLACK LAGOON, the filmography of David Lynch, and the conspicuous consumption of alcohol. Dislikes include people and unfrosted Pop-Tarts.
Well, that escalated quickly.

These lovable dinos have spilled a lot of blood over the years.

Now that's a classy one-sheet.

Get ready for flashbacks. Or maybe an imaginary friend scenario.

Mendes' WWI epic is headed for Amblin. That's basically all we know.

The director of THE IMPOSTER is back with another larger-than-life true story.

But it sounds like both will be on the NEXT generation of consoles.

Also joining the cast: AMERICAN HOUSEWIFE's Julia Butters.

In which the director of HEREDITARY walks us through his film's many influences.

Well. This certainly looks intense!