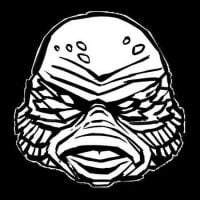 News Editor
Scott Wampler
Join Date: Mar 23, 2012 • Last Entry Date: Feb 21, 2020 • Articles: 4231
Scott Wampler is an online film blogger, Podcast host, and man of constant sorrow living in Austin, TX. His likes include CREATURE FROM THE BLACK LAGOON, the filmography of David Lynch, and the conspicuous consumption of alcohol. Dislikes include people and unfrosted Pop-Tarts.
Aaaaand that's pretty much all we know, but please click through. Our children are starving.

You heard it here first: Tony Stark will die in JURASSIC WORLD 3.

It's Daniel Radcliffe with guns bolted to his hands, being hunted by Samara Weaving. Need we go on?

This one's gonna be wild.

This is what Scott gets for not keeping up with WESTWORLD.

Better hurry up and see ORPHAN if you haven't already.

This site really needs a "Here We Go Again" tag.

More movies than you can shake a stick at, for as low as $14.99/mo.

We are unspeakably excited about this.