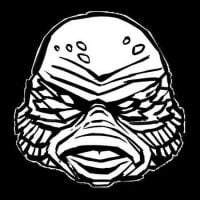 News Editor
Scott Wampler
Join Date: Mar 23, 2012 • Last Entry Date: Jun 03, 2020 • Articles: 4323
Scott Wampler is an online film blogger, Podcast host, and man of constant sorrow living in Austin, TX. His likes include CREATURE FROM THE BLACK LAGOON, the filmography of David Lynch, and the conspicuous consumption of alcohol. Dislikes include people and unfrosted Pop-Tarts.
In which the director of JENNIFER'S BODY and DESTROYER joins us to talk a King classic.

In which the Universal Monsters modern-remake train keeps on a-rollin'.

Former NIN art director and HIGH LEVEL creator Rob Sheridan is raising money for charity with an awesome new project.

For the love of God: someone give Carruth the money he needs to make this a reality.

In which Scott and Eric get to the bottom of Amazon's DARK TOWER TV series.

Get ready to go back down to the Underground.

We imagine it'll be worth the wait.

Send an email, maybe win the first season of Shudder's CREEPSHOW on Blu-ray. It's just that simple.

Film geekdom, meet Nicholas Ashe Bateman.

Eric Power's loving ode to gory demon flicks of the past comes in a most unexpected format.