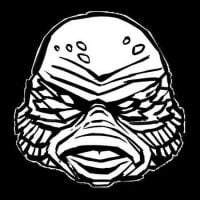 News Editor
Scott Wampler
Join Date: Mar 23, 2012 • Last Entry Date: Dec 12, 2019 • Articles: 4107
Scott Wampler is an online film blogger, Podcast host, and man of constant sorrow living in Austin, TX. His likes include CREATURE FROM THE BLACK LAGOON, the filmography of David Lynch, and the conspicuous consumption of alcohol. Dislikes include people and unfrosted Pop-Tarts.
Well, THIS oughtta be interesting.

Proceed at your own risk, STAR WARS fans.

Just imagine all the hijinks these knuckleheads are gonna get into.

Lin-Manuel Miranda's Tony-winning Best Musical is headed to theaters, courtesy director Jon M. Chu.

"Currently" being the operative word here.

In which AKIRA moves off WB's release calendar.

That high-toned sonuvabitch is back.

This certainly looks timely!

Who says the art of movie poster-making is dead?