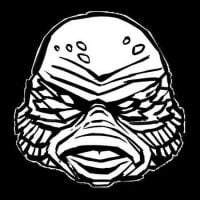 News Editor
Scott Wampler
Join Date: Mar 23, 2012 • Last Entry Date: Jan 23, 2020 • Articles: 4172
Scott Wampler is an online film blogger, Podcast host, and man of constant sorrow living in Austin, TX. His likes include CREATURE FROM THE BLACK LAGOON, the filmography of David Lynch, and the conspicuous consumption of alcohol. Dislikes include people and unfrosted Pop-Tarts.
As if there was ever any doubt.

An interesting, if not totally shocking, choice.

Veronika Franz and Severin Fiala's GOODNIGHT MOMMY follow-up is almost here!

In which Scott speaks with a living legend about horror, aliens and Hell.

In which we mourn the passing of a Python.

And it's headed to Netflix.

Sounds like David Leitch has found (another) follow-up to HOBBS & SHAW.

Well THIS is an unexpected surprise.