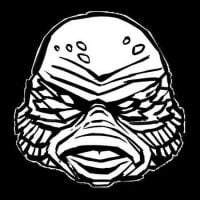 News Editor
Scott Wampler
Join Date: Mar 23, 2012 • Last Entry Date: Aug 16, 2018 • Articles: 3115
Scott Wampler is an online film blogger, Podcast host, and man of constant sorrow living in Austin, TX. His likes include CREATURE FROM THE BLACK LAGOON, the filmography of David Lynch, and the conspicuous consumption of alcohol. Dislikes include people and unfrosted Pop-Tarts.
We cannot wait to get our hands on this.

Yeah, this looks like a Fantastic Fest movie, alright.

In which Liam Neesons becomes a snow plow driver hell-bent on revenge.

We could've used a dino image for this post, but we're better than that.

Welp, can't say we're terribly surprised.

Red flags. Red flags everywhere.

Steve McQueen's latest looks like an absolute powerhouse.