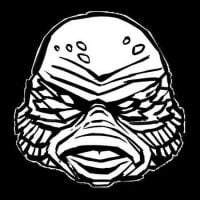 News Editor
Scott Wampler
Join Date: Mar 23, 2012 • Last Entry Date: May 23, 2019 • Articles: 3688
Scott Wampler is an online film blogger, Podcast host, and man of constant sorrow living in Austin, TX. His likes include CREATURE FROM THE BLACK LAGOON, the filmography of David Lynch, and the conspicuous consumption of alcohol. Dislikes include people and unfrosted Pop-Tarts.
The stop-motion animated comedy about Michael Jackson's monkey is up for grabs.

That Cannes cut ain't locked quite yet (say that three times fast).

It's been 35 years. Time to take the temperature in the room.

With André Øvredal directing, no less.

Welp, looks like Quentin Tarantino's made another masterpiece.

And a bunch of new photos to gawk at!

Lot of amusement park hijinks in this one, looks like.

In which Scott and Shultz have their minds blown, and not in a good way.