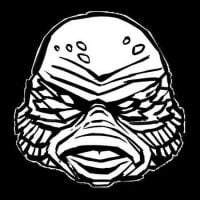 News Editor
Scott Wampler
Join Date: Mar 23, 2012 • Last Entry Date: Feb 18, 2019 • Articles: 3492
Scott Wampler is an online film blogger, Podcast host, and man of constant sorrow living in Austin, TX. His likes include CREATURE FROM THE BLACK LAGOON, the filmography of David Lynch, and the conspicuous consumption of alcohol. Dislikes include people and unfrosted Pop-Tarts.
Strange things are afoot with Vince Gilligan's BREAKING BAD movie.

If you're headed to SXSW, you need to see this.

This...isn't exactly the movie we were imagining.

In which Anne Hathaway and Rebel Wilson remake a stone-cold classic.

Including a timed editon print.

This ghost does NOT seem happy.

Here's what you need to know about Vertigo's newest comic series.

That's right: HOWARD THE DUCK is back.

Well, he's definitely blue.

Get ready to enter THE TRENCH.

Somebody needs to do the right thing here (and it better not be Crackle).