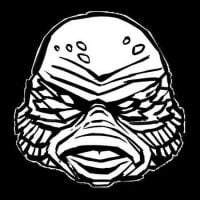 News Editor
Scott Wampler
Join Date: Mar 23, 2012 • Last Entry Date: Jun 24, 2019 • Articles: 3749
Scott Wampler is an online film blogger, Podcast host, and man of constant sorrow living in Austin, TX. His likes include CREATURE FROM THE BLACK LAGOON, the filmography of David Lynch, and the conspicuous consumption of alcohol. Dislikes include people and unfrosted Pop-Tarts.
And it'll be here next year.

When you absolutely, positively have to sink AVATAR's record at the box office.

Ari Aster's folk horror follow-up to HEREDITARY may disrupt your sleep schedule.

Same story. Same cast. Now with 100% more Eliza Clark.

This just gets better and better.

Ladies and gentlemen, meet the Sharks and the Jets.

What if FIVE NIGHTS AT FREDDY'S, but non-actionable?

We've all got something to unwrap on December 13th.

Danny Torrance is back, baby!