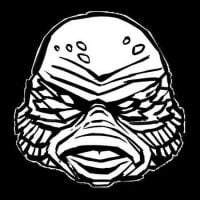 News Editor
Scott Wampler
Join Date: Mar 23, 2012 • Last Entry Date: Apr 18, 2019 • Articles: 3614
Scott Wampler is an online film blogger, Podcast host, and man of constant sorrow living in Austin, TX. His likes include CREATURE FROM THE BLACK LAGOON, the filmography of David Lynch, and the conspicuous consumption of alcohol. Dislikes include people and unfrosted Pop-Tarts.
Just 10 days to go, folks. You can last 10 more days, right?

Welp, that's one Disney+ subscription sold.

In which the JJ Abrams Mystery Box begins to open.

What say you, BMD readership?

This is not a drill, people.

This really seems to be happening. Will wonders never cease.

Creepy. Kooky. Mysterious. Spooky. And yet...

In which Apple's streaming service scores another coup.

Sometimes the Movie Gods get it right.

Like COLLATERAL, only with Drax instead of Tom Cruise.