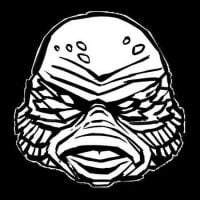 News Editor
Scott Wampler
Join Date: Mar 23, 2012 • Last Entry Date: Mar 17, 2020 • Articles: 4270
Scott Wampler is an online film blogger, Podcast host, and man of constant sorrow living in Austin, TX. His likes include CREATURE FROM THE BLACK LAGOON, the filmography of David Lynch, and the conspicuous consumption of alcohol. Dislikes include people and unfrosted Pop-Tarts.
Get ready for BEASTIE BOYS STORY.

And you thought the premise of ONWARD was strange.

It's just the name of a movie!

This is finally starting to look like a Jaume Collet-Serra movie.

He's only got three of them, but they are non-negotiable.

In which the MCU's Phase Four begins.

We lost another legend today.

This one's gonna knock y'all on your asses.

Get acquainted (or reacquainted!) before the Kids' triumphant return.

Is this the best news we've heard all week? Quite possibly.