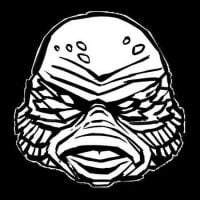 News Editor
Scott Wampler
Join Date: Mar 23, 2012 • Last Entry Date: Aug 19, 2019 • Articles: 3878
Scott Wampler is an online film blogger, Podcast host, and man of constant sorrow living in Austin, TX. His likes include CREATURE FROM THE BLACK LAGOON, the filmography of David Lynch, and the conspicuous consumption of alcohol. Dislikes include people and unfrosted Pop-Tarts.
The director of THE HOST and SNOWPIERCER is back with another typically excellent-looking thriller.

You like Christmas? Emilia Clarke? The work of Paul Feig? Well, here ya go.

In which the director of ONCE UPON A TIME IN HOLLYWOOD responds to the controversy.

Austin filmmaker William Goss is back at it again.

Today is a day for celebration.

We think we follow what he's saying here.

It's Stanley doing Lovecraft with Nic Cage. What more do you need to know?

In which Scott relives the magic.