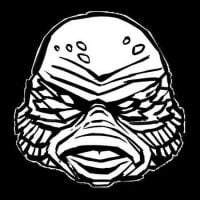 News Editor
Scott Wampler
Join Date: Mar 23, 2012 • Last Entry Date: Dec 10, 2018 • Articles: 3363
Scott Wampler is an online film blogger, Podcast host, and man of constant sorrow living in Austin, TX. His likes include CREATURE FROM THE BLACK LAGOON, the filmography of David Lynch, and the conspicuous consumption of alcohol. Dislikes include people and unfrosted Pop-Tarts.
Time to put THAT debate to bed.

In which PUBG gets the Jordan Vogt-Roberts treatment.

It ain't really BAD BOYS if you don't got Joey Pants.

Join us in the decoding of Jake Gyllenhaal's first Instagram post!

We'll find out tomorrow night.

How can that be profitable for Frito-Lay?

Looks like the Academy didn't take our advice.

The masked assassin is headed our way from the director of DIVERGENT and R.I.P.D.

And I, TONYA's Craig Gillespie may direct.

Our Deadpool, who art in Heaven...