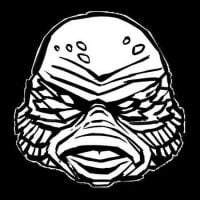 News Editor
Scott Wampler
Join Date: Mar 23, 2012 • Last Entry Date: Jun 03, 2020 • Articles: 4323
Scott Wampler is an online film blogger, Podcast host, and man of constant sorrow living in Austin, TX. His likes include CREATURE FROM THE BLACK LAGOON, the filmography of David Lynch, and the conspicuous consumption of alcohol. Dislikes include people and unfrosted Pop-Tarts.
This is one weird-ass movie, folks.

Not the photo above. That's not even real.

"He's slightly fucking with you," responds Christopher Nolan.

Jordan Peele and company are back for round two on CBS All Access.

One helluva mash-up from director Mike Dougherty and Evan Gorski.

In which the modern master of the King adaptation claims another title.

Get your pre-orders in now, folks.

The cinematics sure are pretty, though.

Don't watch this while eating lunch.