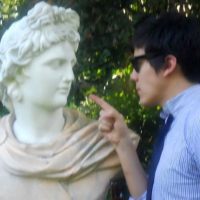 Trey Hilburn
Join Date: Jan 17, 2017 • Last Entry Date: Jul 16, 2017 • Articles: 25
I grew up in-between the aisles of a video store. After a VIDEODROME inspired sequence, I have officially become one with different film and videogame formats. I'm a writer over at iHORROR and I have accidentally kicked two sharks and lived. Tweet me something not too judgy @Zombiesvespa.
The BATMAN Nestle Quik Connection.

Where does M. Night Shyamalan's comic book movie stand now?