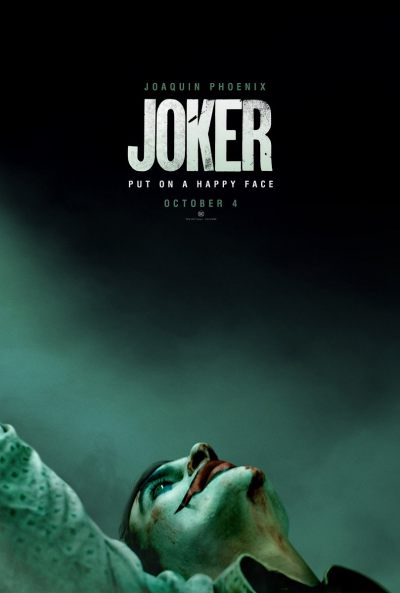 Release Date
October 4, 2019
An original standalone origin story of the iconic villain not seen before on the big screen, it's a gritty character study of Arthur Fleck, a man disregarded by society, and a broader cautionary tale.
---
Trailer
---
Screenwriter
Scott Silver, Todd Phillips
joaquin phoenix, Robert De Niro
---
We've taken all the wrong lessons from Heath Ledger's posthumous win eleven years ago.

2019 was a damn good year for film music. What was your favorite score?

Screenwriter Buck Henry and Nicole Kidman give Joyce Maynard's ambitious protagonist the role of her dreams.

Surprise! It's not JOKER.

That billion-dollar box office take probably helped.

'Tis the season for adult comic book stories.

In which Joaquin Phoenix suggests there may be more gas left in that tank.

The real Joker's trick was the one it played on itself.

Todd Phillips' highly-anticipated origin movie is now in theaters. Your thoughts?